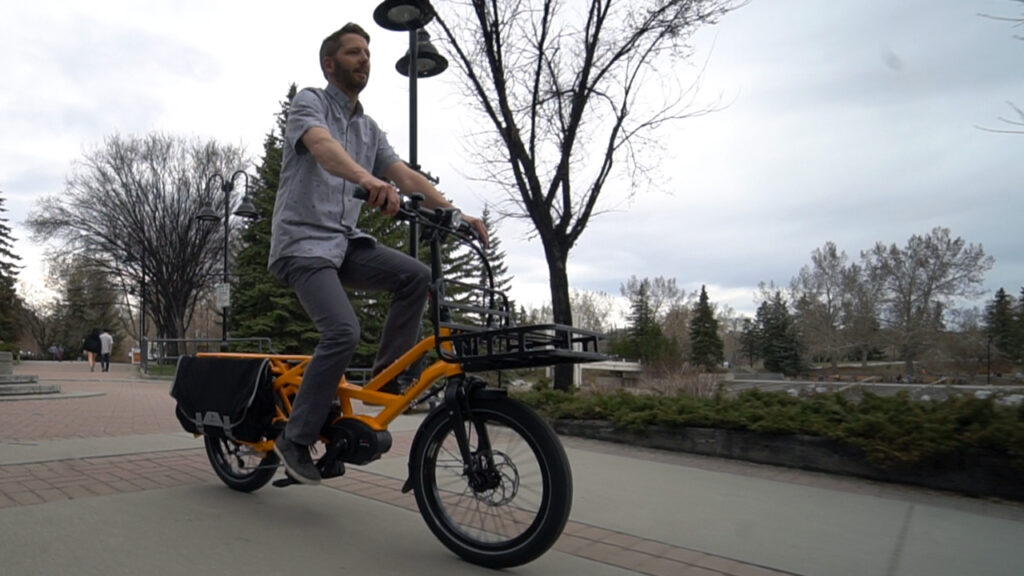 True cargo bikes are amazing. They can haul just about anything, including furniture, children and that Tinder date you just swiped on. But their size can sometimes be limiting for those living smaller urban lifestyles. That's why I wanted to try out this bike, the Tern GSD S00, a kind of smaller and more portable cargo bike. With features of a folding bike and a great Bosch electric pedal-assist motor, this is a pedelec that may just fit an urban life.
Also check out Power in Motion. This Calgary company loaned me this bike, and they do the most amazing overviews of all their bikes on YouTube. Great info (and they make amazing heated clothing too, for you winter riders).
Please subscribe to my YouTube channel.
Follow Tom Babin on Twitter, Facebook, Instagram or Medium.
You can also follow Shifter on Facebook or Medium.
Tom Babin is the author of Frostbike: The Joy, Pain and Numbness of Winter Cycling.